Junior League of Charleston Celebrates 65th Year of Publishing Nation's Oldest Junior League Cookbook with Grand Bohemian Hotel
The Junior League of Charleston Inc. proud to announce its partnership with the area's newest luxury boutique hotel, The Grand Bohemian Charleston. The announcement comes amid the anniversary celebration of the 1950 debut of Charleston Receipts, the oldest Junior League cookbook in print and the inspiration for the culinary selections at Élevé, the Grand Bohemian's fourth floor restaurant.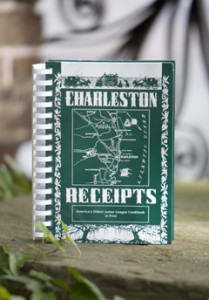 "This is such a unique opportunity for our organization. The Grand Bohemian and the Executive chef Ryley McGillis at Élevé are essentially putting the Junior League of Charleston and our historic cookbook on an international stage but within our own backyard. It's a substantial win not only for us but for each of the 11 non-profit partners we continue to support financially," said Dorothy Thaxton, president of the Junior League of Charleston.
Charleston Receipts has been aptly hailed by the New York Times, Gourmet and Food & Wine as a unique reflection of the flavors and culture of the Lowcountry's Gullah people. "Receipts" (recipes) contained within the cookbook are multi-generational adaptations of the highly flavorful Gullah creations as passed through the hands of Charleston's late 19th century and early 20th century upper class. With a nod to the old and the new, the culinary team at Élevé blends the coastal Gullah flavors of classic Charleston Receipts recipes with modern American cuisine.
For the past 65 years, multiple reprints of Charleston Receipts have provided over $1 million to support our community projects. Prints of the publication are available for purchase at The Grand Bohemian, Élevé and through multiple retail outlets.