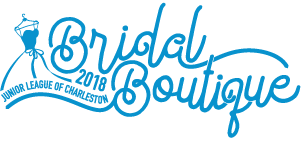 January 6, 2018 | 10:00 am – 2:00 pm
The Dewberry Hotel (334 Meeting Street, Charleston)
Each year, bridal gowns are donated to "Whale of a Sale" that are overlooked by unexpected patrons during the rush of the sale. This year, The Junior League of Charleston, Inc. (JLC) will be hosting the 2018 Bridal Boutique that allows brides the opportunity to shop for their dream dress in a luxury atmosphere.
If you'd like to donate new or gently used bridal gowns, bridesmaid dresses, mother of the bride dresses, or wedding accessories, please contact Maddy Spellerberg at maddy.spellerberg@gmail.com.