Letter from the President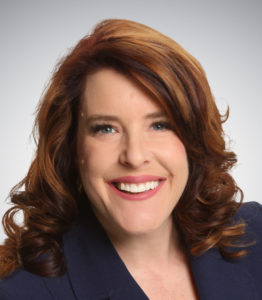 We are women empowering women to build better communities. Since 1923, our leaders have been at the forefront of some of our community's most significant challenges. It is that desire to be catalysts for change, while rolling up our sleeves to make the change, that highlights what is special about the Junior League of Charleston (JLC).   
As the oldest women's leadership training organization in South Carolina, the Junior League of Charleston is 1,000 members strong as we work together to promote voluntarism, develop the potential of women, and improve the community through the effective action and leadership of trained volunteers. We are committed to being change agents by envisioning impactful solutions for our community, and every member, from CEOs of companies to CEOs of their own households, uniquely contributes to our mission. In the past five years alone, more than 6,000 women who serve and lead our community gained valuable training experience from our organization. 
Every year, the League looks to identify and address areas of impact under the broad service focus of Strengthening Families. Through a combination of volunteer hours and trained leaders, we address immediate community needs and provide long–term, sustainable improvements. The JLC raises, on average, over $100,000 annually to further our mission with an economic impact of nearly $4 million in the past 10 years.  During the COVID-19 pandemic, we experienced a 222% increase in diaper need, and our women accepted the challenge by distributing over 97,700 diapers from March to August. As a comparison, we distributed 175,000 diapers impacting over 2,000 families last year.  
Join us as we work together to strengthen our community for the betterment of all. There are a number of ways you can get involved:  
Donate 

to 

the 

JLC D

iaper 

B

ank or 

by supporting 

any of our fundraisers,

 

 

Make

 

an 

individual 

donation 

or

 

become a 

corporate sponsor

, 

 

 

J

oin our 

N

ew 

M

ember class

.

 

Roll

 up your sleeves alongside us as we continue to be the change agents in our community

,

 coming together as 

One Team, One Mission

 to strengthen families.

 

 
We look forward to working together to impact our community and be leaders of hope, catalysts for change, and stewards of voluntarism for the Lowcountry.   
Sincerely,
Beth Meredith – President 2020-2022