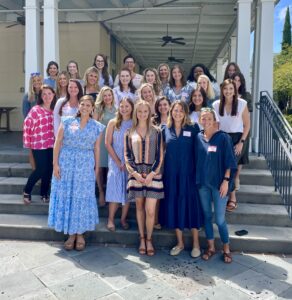 Connect with a network of women passionate about volunteering.
Serve the community directly through volunteer shifts, develop personally or professionally through training seminars, and learn about the Junior League's history, structure, & impact on the community. Learn more in the Membership Guidelines
Our next New Member class will be in February 2023 | Applications due by January 30, 2023
If you're ready to join the next class you can register & pay annual dues now: Payment Plan (4 charges of $35) | Full $140
Join our Prospective Members list to receive information about upcoming events & New Member opportunities.
Please reach out to newmembers@jlcharleston.org with any questions.