Junior League of Charleston to host Bridal Boutique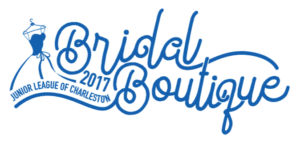 Each year, bridal gowns are donated to "Whale of a Sale" that are overlooked by unexpected patrons during the rush of the sale. This year, The Junior League of Charleston, Inc. (JLC) will be hosting a Bridal Boutique that allows brides the opportunity to shop for their dream dress in a luxury atmosphere.
Taking place Saturday, January 21st from 10am – 2pm at Luxury Simplified, 95 Broad Street, Bridal Boutique will be a high-end dress shopping experience. Tickets for the event are $15 per bride and $10 per friend/family member. VIP ticket sales will be $50 and will allow the bride to enter 1 hour before the sale begins to try on any dress of her choosing. Ticket sales can be purchased here!
If you'd like to donate new or gently used bridal gowns, bridesmaid dresses, mother of the bride dresses, and wedding accessories, please contact Brittany Lorick at bnlorick@gmail.com.