Sign up to attend this month's Leadership Institute session on November 19th at 6:00 pm. The title of the event is Communication Superpowers: Pitching, Personal Brands, Public Speaking, and PR.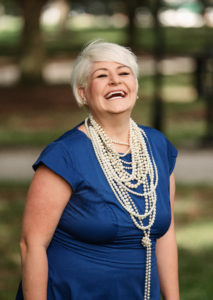 Description:
Communication is the key to thriving in business and life. Speaker brand strategist and public relations expert Whitney McDuff is pulling back the curtain on the world of personal branding, pitching, public speaking, and public relations. She is diving into winning communication strategies you can use during the pandemic as well as:
How to build a personal brand that increases your income and impact
How to create a pitch that will get your story the attention it deserves
How to grow your business through the power of public speaking
Communication and networking approaches you can use to win opportunities
This session is PACKED with information and strategies you can start using TODAY to grow your business and influence.
You can connect with Whitney at
www.WhitneyMcDuff.com
Whitney@WhitneyMcDuff.com
Facebook: @WhitneyMcDuffConsulting
LinkedIn: https://www.linkedin.com/in/whitney-mcduff-05b1246/
Instagram: @whitneymcduff_ @whitneymcduffconsulting