The Little Black Dress Initiative
Can one black dress worn for five short days create awareness about issues that affect others for a lifetime? The iconic Little Black Dress (LBD) is usually thought of as just a fashionable wardrobe staple great for business or a fun night out. So why is the LBD at the center of an awareness campaign about poverty?
Founded in 2014 by the Junior League of London, the Little Black Dress Initiative (LBDI) is a week-long awareness and fundraising campaign that harnesses the power of social media to illustrate the restrictions poverty places on choices, opportunities, and access to resources. Advocates wear one black dress (or outfit) for five consecutive days, in an effort to spark conversations and awareness about poverty and related issues.
This annual campaign raises funds to support JLC's mission of empowering women and to address the effects of poverty in the Charleston community. By supporting JLC, you help us lead with head, hands, and heart. JLC women improve our workplaces, families, government, and nonprofits by living our mission.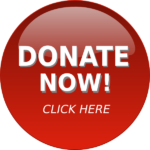 Kick-off Event
March 2nd, 6-8 PM
Society Hall
72 Meeting Street
Charleston, SC 29401
Join us as we start Little Black Dress in style! The event features
hors d'oeuvres and an open bar, as well as a fun spot to take all the
pictures you will need for a week of posts to share on social media
as you fundraise to support the Junior League.
Drop the Dress
March 6th, 5:30-7:30 PM
Junior League of Charleston Headquarters
51 Folly Rd.
Charleston, SC 29407
Help us end the week with a celebration called Drop the Dress.
Donate your LBD or any other professional clothing. All donations
will be donated to Dress for Success Charleston.